Hello & Welcome
All the staff at Kidscollege@sarina would love to welcome you into our family.
We are a privately owned Long Day Care centre that also provides the Government Approved Kindergarten Program.
We are a unique Long Day Care service that caters to all emotional and developmental needs of all children. Because we have a minimal staff turn a round we can provide continuity, nurturing, FUN and loving care in a professional manner all year round.
We invite you and your family to come down, meet the staff and have a look around ANYTIME.
"A visit is worth a thousand words"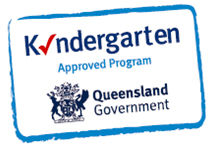 NOW TAKING
ENROLMENTS